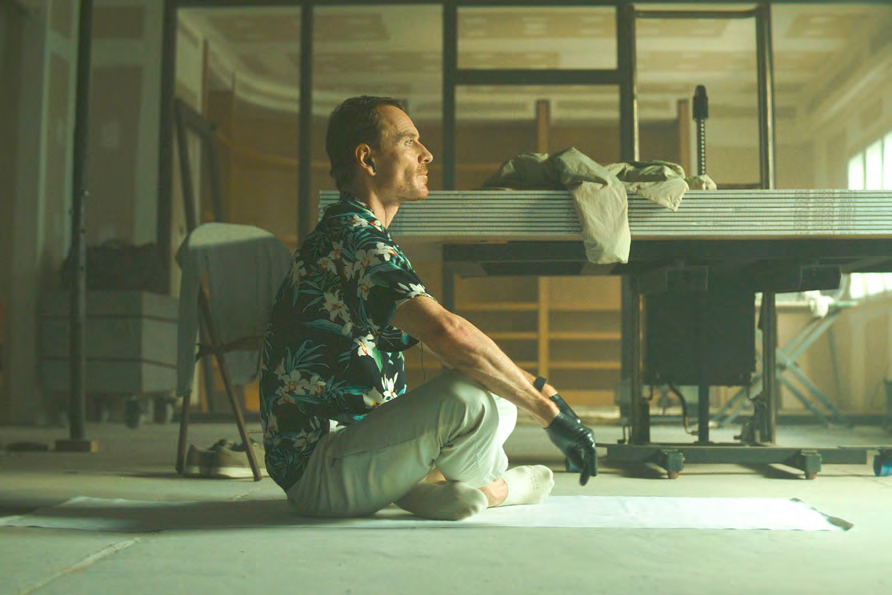 Vintage genre at its best
Cinematic Considerations
Isolation is a difficult and complex thing to perfectly showcase in cinema, but when done right, it can be a unique, engaging look at how being truly alone can affect a person's psyche.
This can often lead to magnetic, singular performances like when audiences watched Tom Hanks talk to himself and a volleyball in "Cast Away" or how feeling anonymous and alone drove Robert DeNiro somewhat mad in "Taxi Driver."
Celebrated auteur David Fincher looks at isolation from the unique perspective of a discreet, overly meticulous assassin with his latest Netflix film, "The Killer," which stars Michael Fassbender as a man on the run after a botched hit completely shatters his sense of normalcy and routine, sending him on an episodic chase for revenge and redemption.
Andrew Kevin Walker's screenplay based on a French graphic novel series of the same name actually calls for Fassbender to give two demonstrably different performances in the same role as the titular killer.
The first is an almost monotone, dry, cynical and yet somehow twistedly comedic effort narrating his character's actions through internal monologue that constantly peppers the film with both content and an engaging look inside the fragility of an isolated man's psyche.
But perhaps even more astonishing is the work Fassbender does in the moment in scenes outside of his prerecorded dialogue. His killer is almost entirely silent throughout the film as audiences are immersed in the stoic, brooding physicality of his performance and captivated by his sharp, piercing gaze that has a cold exterior to help showcase the façade his character is working under.
Most other characters in "The Killer" are largely superfluous and yet, both Charles Parnell's character "The Lawyer" and Tilda Swinton as the expert have standout scenes that make the back half of Fincher's film come alive from a storytelling and pacing perspective.
For a film called "The Killer," it's surprisingly lighter on action than one might expect though the violence is brutal and at the forefront. Fincher does a masterful job of making each sequence feel distinct and from a different era with a faux chase sequence reminiscent of "The French Connection" and a physical hand-to-hand combat scene being standout moments.
There's also a terrific sense of care shown to systematically reveal how the hitman plans and executes his missions in plain sight with relative anonymity that could have been a separate, equally transfixing film on its own.
The meticulous nature of "The Killer" is wonderfully carried over into its filmmaking as every aspect of the movie is carefully and expertly chosen in such a way to make even this slow-burning thriller intentionally sharp and dramatic.
This is especially true of its sound design, which is revealing and haunting as background noises come at just the perfect time to make at-home audiences feel like something is happening just outside their window while it's also happening on screen. The rapturous way Fincher and his team use the music of classic indie rock band The Smiths to help set the hitman's psyche is especially poignant.
Cinematically, "The Killer" is visually engaging in a very 1970s noir style and really allows for audiences to home in on the physicality of Fassbender's performance. The camera moves and encircles him in much the same cold, cerebral way his hitman believes he operates in the film and Fincher creates this voyeuristic mindset for audiences that reflects the opening act where the hitman stakes out his kill.
While "The Killer" is perhaps too cerebral and cold for major awards season contention, a Fincher/Fassbender film could easily find its way on many end-of-year best of lists while Netflix throws their weight behind Bradley Cooper's upcoming Leonard Bernstein biopic "Maestro."
Certainly the best genre film to arrive in 2023, "The Killer" might not be every moviegoer's cup of tea, but the brooding energy and vintage style of Fincher's cinema makes it definitely something cinephiles should check out on the streaming service this winter.
Matt Ward is a programmer for the Hill Country Film Festival and local film critic, who is also an official Rotten Tomatoes reviewer. Continue the conversation online at www.cinematicconsiderations.com