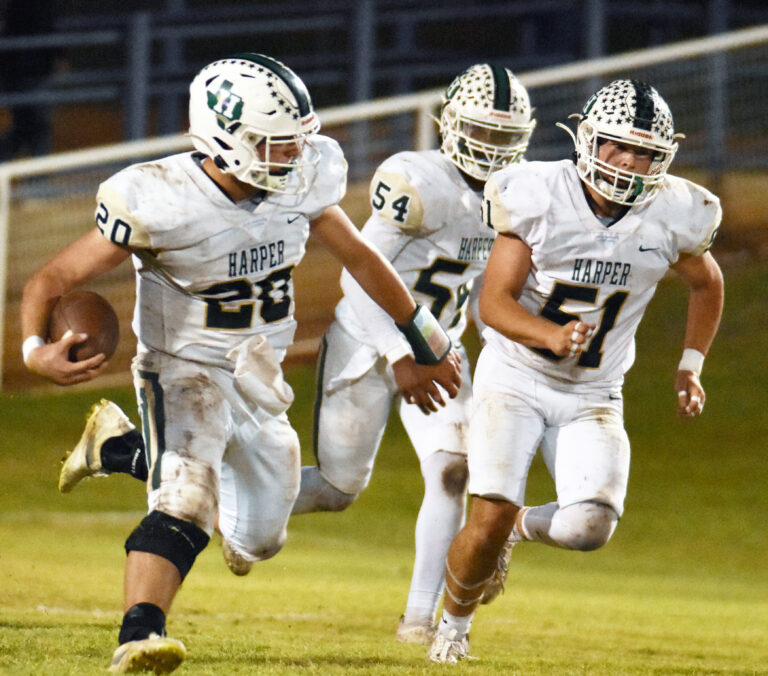 Longhorns drop regular season game against Mason; Prepare for playoffs against Holland
By Bryson Lake
Special to the Standard
The Harper Longhorns varsity football team fought hard but fell short in their final game of the regular season with a 61-6 loss at the Puncher Dome against Class 2A No. 9 ranked Mason.
The Longhorns were back on the road after a bye week last week.
Mason starts hot
Harper received the first half kickoff, and the Puncher defense held the Longhorns on their opening drive.
Facing second down, Harper fumbled, and it was recovered by the Punchers, resulting in a quic...