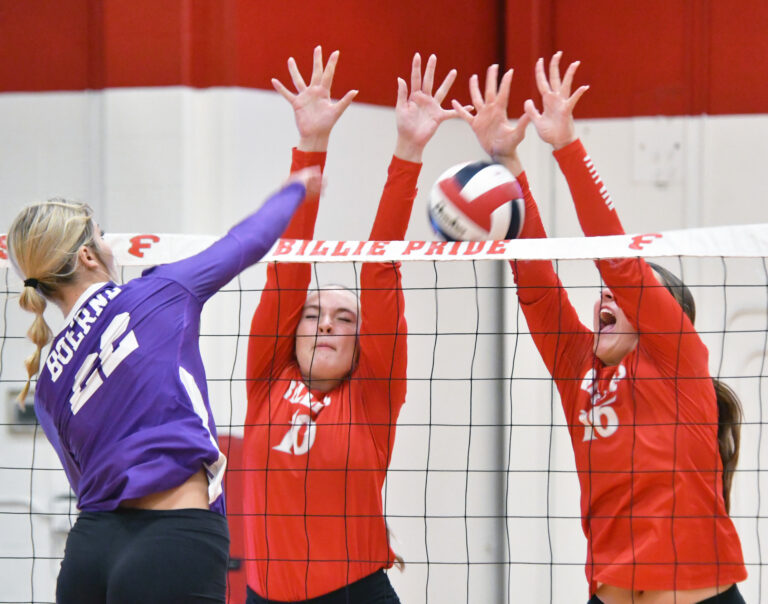 FHS spikers win final game of the season against Boerne
The Fredericksburg High School varsity girls' volleyball team missed out on the playoffs this year, but finished the season with a strong win over the Boerne Greyhounds in four sets, 20-25, 25-23, 26-24 and 25-23 on Tuesday, Oct. 24, at the FHS Performance Gym.
The Billies finished their season with an overall record of 19-20, 4-8 in district play.
Fredericksburg attacked Boerne at the net all night long.
Madison Rheinhardt led the team in kills with a total of 12. Lauren Monaco added 11 kills.
Ry...