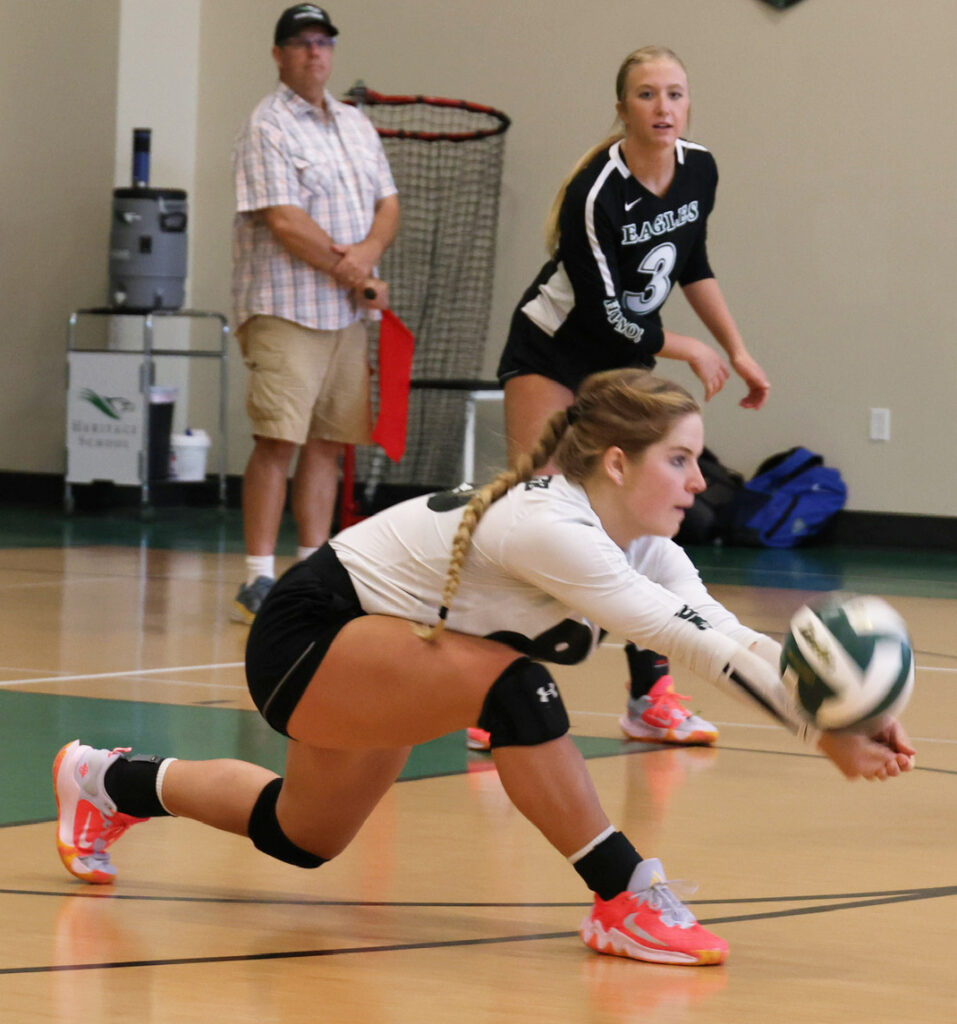 Heritage spikers cruise to victory
The Heritage High School girls' volleyball team cruised to two consecutive sweeps over their opponents last week.
Heritage defeated San Marcos Hill Country in three sets last Tuesday, 25-17, 25-6 and 26-24.
Two nights later, Heritage battled Leakey and swept the Leakey Eagles in three sets, 25-17, 25-13 and 25-13.
Senior leader Ellie Shipman said the season has gone pretty well, so far.
"I think we all play really well together," Shipman said. "We all have contributed what we needed to. Our ...