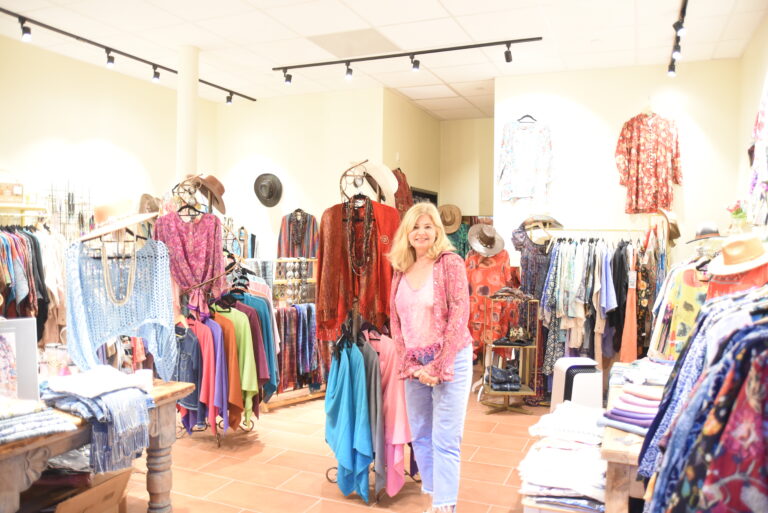 Santa Fe style comes to Fredericksburg
The attractive appeal of Fredericksburg to business owners of all types has resulted in an eclectic inventory of businesses in the area. Now, added to the mix is a Southwest-style boutique of wearable art in the newly renovated Grand Central at Milam space called Santa Fe Handwoven Designs.
With a shop in Santa Fe, New Mexico for 30 years, Tammy Medvedik is no newcomer to operating a clothing boutique. Even as a child, Medvedik was creating clothing and textiles and selling them to friends.
"I w...