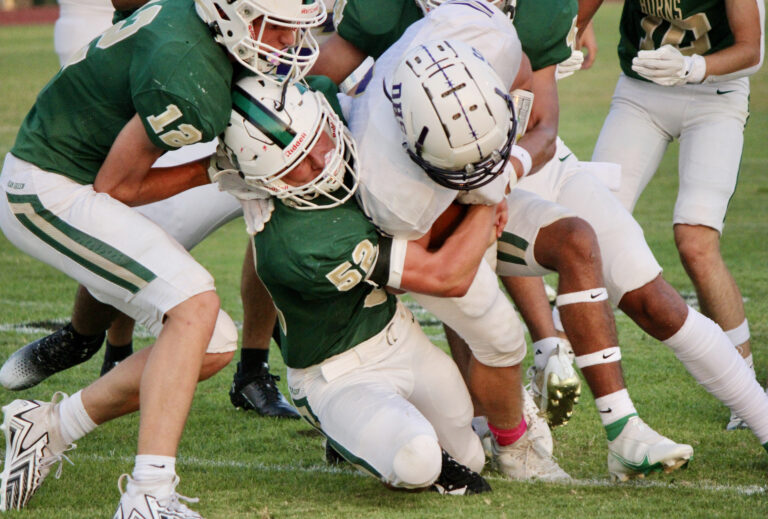 Longhorns rout Cowboys 28-7 in season opener
There's a time-honored tradition at Harper's Longhorn Stadium that precedes every home game.
As the players bolt from the locker room, through the gate to the playing field, they slap a worn yellow traffic sign emblazoned "LOOSE LIVESTOCK."
The metallic clatter ricochets throughout the complex, signaling to one and all that it's time to play some football.
At the final gun, the message was clear.  The Green and Gold were, indeed, ready to bring it, narrowly missing a shutout with the...