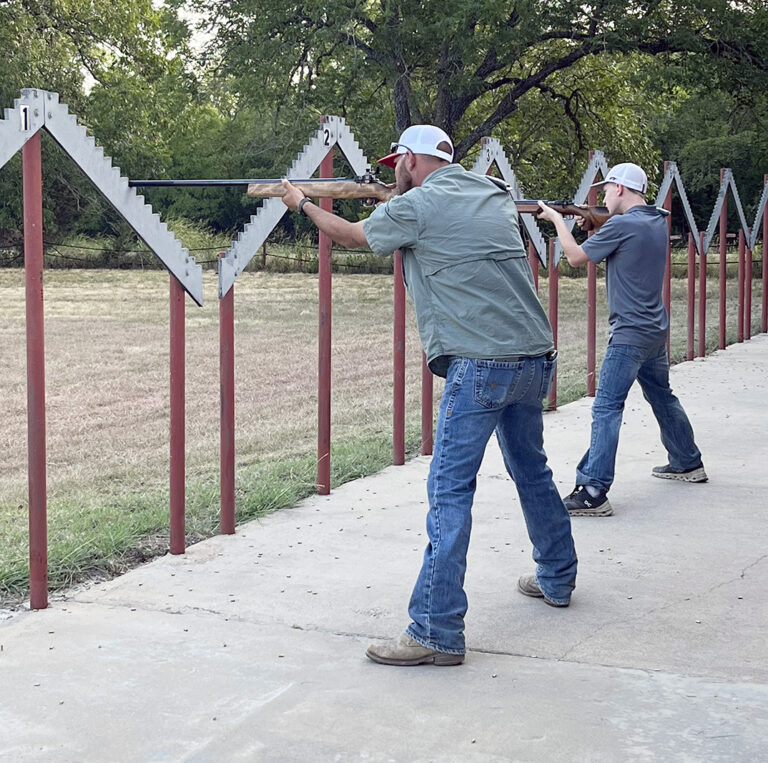 Moellendorf wins shootoff at 2023 Gillespie Schuetzenbund Vorfest
The Gillespie County Schuetzenbund Vorfest was hosted by the Grapetown Eintracht Schuetzen Verein at the Grapetown Shooting Range on Sunday, July 16.
A total of 106 out of 107 registered marksmen participated in the prize shoot which consisted of six shots.
Nine shooters were tied with a score of 56 in the centerfire category at the end of the prize shooting.
The nine shooters included John Klaerner, Grapetown; Kristi Creath, Bear Creek; Donny Moellendorf, Hubertus; Dane Moellendorf, Hubertus; Jami...