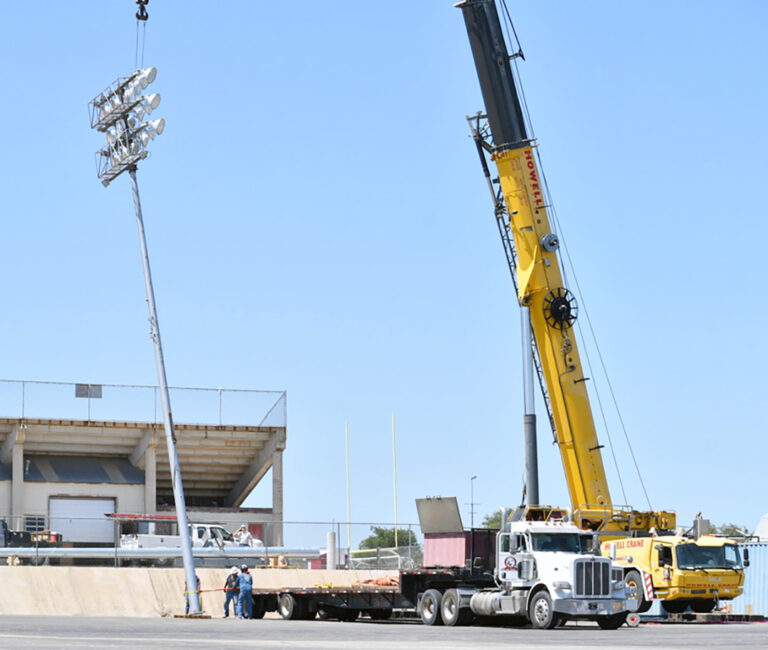 FHS Stadium gets lighting system makeover last week
Fredericksburg High School (FHS) Stadium received a makeover last week when new lights were installed.
Local residents may have observed the large crane at the football stadium last Wednesday and Thursday.
The new lights are from Musco Lighting. They are the same company that installed lights at Fredericksburg High School baseball stadium this past year.
FHS Athletic Director Wendy Dietrich said that Musco lights will also be installed at the tennis court at FHS.
Dietrich credited DW Electric with t...