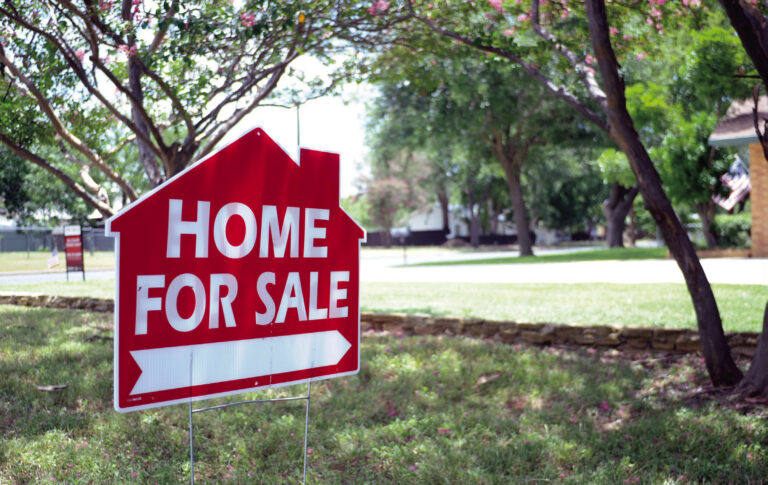 A new season for STRs
HOUSING
Will national trends affect the Fredericksburg market?
In a recent tweet by internet housing influencer Nick Gerli, a chart was shared with the title, "Airbnb Revenue Collapse – Top 10." The list of cities leading the collapse includes Austin at number three and San Antonio at number five, both showing more than a 40% decline in Airbnb revenue from May 2022 to May 2023.
Gerli's YouTube channel, Reventure Consulting, has 397,000 subscribers and his Twitter account boasts 85,000 followers. Thus, his information caused significant buzz regarding the short-term rental (STR) economy, an industry with enormous impact in Gillespie County.
According to data collected by the Fredericksburg Convention and Visitor Bureau (FCVB), in December 1994, 110 STRs were tallied in Gillespie County. As of June 2022, the number of STRs is 1,956, an eye-widening increase.
According to Brady Closson, president and CEO of the FCVB, lack of regulation on STRs for many years has caused an explosion of their popularity among almost non-existent hotel growth, resulting in a dramatic shift to the Fredericksburg community.
"The lack of hotel development of any size has led to expanded growth in the STRs, because you are now not developing to put visitation into zoned visitation areas, which is feeding directly into neighborhoods," said Closson about the local effect of the STR boom.
"The continued erosion of neighborhoods leads to lack of community," he added.
Overnight 'neighbors'
As Fredericksburg residents have seen their neighborhoods increasingly flushed of full-time occupants, many downtown neighborhoods have become more like full-time STR operations. The increasing percentage of non-owner-occupied homes eventually pushed city government to develop regulations, initiating a permit requirement to limit the number of STRs per neighborhood.
According to Anna Hudson, director of development services and historic preservation officer for the City of Fredericksburg, new STR permits have slowed down significantly.
"Since the ordinance, we are not getting nearly the number of new permits," Hudson said. "We are doing a lot of renewals and a lot of transfers."
According to Hudson, the STR market in Fredericksburg is alive and well, with investors continuing to renovate properties for sale, with one of the strong selling points being the transfer of an STR permit.
"We are seeing a lot of these sell," said Hudson about STR permitted homes. "A recent number was 40-something (permit transfers). That's more than some people have in their entire town."
With the STR industry being such a support pillar in the Fredericksburg economy, could the area expect impact from the national collapse reported by Gerli?
An insulated market
Historically, Fredericksburg does not typically trend with national data. Many city officials describe the Fredericksburg market as insulated.
"My observations for Fredericksburg for the last seven years are that we're different," Hudson said. "Whatever the national market is doing we are different. We are just insulated. We don't spike. We don't have these peaks and valleys like the rest of the state and country."
This was especially true during the COVID-19 pandemic in 2020, where, excepting some initial slow months, Fredericksburg visitation and sales remained relatively high as the town remained a popular destination location for those who wished to escape city populations.
According to Closson at the FCVB, the data supports Fredericksburg's economy remaining strong despite rumors of an STR collapse.
"Sales tax numbers are up over last year in the city and the county," Closson said. "All indicators are showing that visitation is continuing to be strong."
While some STR managers have reported declining prices and struggling occupancy, data from the FCVB shows the ADR (Average Daily Rate) for Airbnb rentals in June 2022 as $310. As of May 2023, the reported ADR is $303, practically identical.
June 2022 occupancy was reported at 42%, while May 2023 occupancy was at 36%, down but hardly an alarming decline.
Still affected
Despite these reports, some Airbnb owners and managers are sharing struggles. One local resident who manages more than 30 Airbnb properties, shared that the past three consecutive weekends, no more than seven or eight of his homes had been booked, and that one of the most popular rentals in his inventory had only one booking between now and the 2024 Eclipse event.
Another property owner managing multiple STRs in Gillespie County reported her occupancy and income were in a 15-year low.
Neither of these two STR managers wished to share their names out of concern for their relationship with the community and their clientele.
Real estate effect
If STRs are not regularly booking in Fredericksburg, it would be reasonable to expect some property owners to sell their homes if they are unable to produce sufficient income to maintain the business.
Yet, local Remax real estate agent Mike Starks said that the housing market has not changed beyond normal seasonal expectations.
"I'm really not seeing that we are getting any more houses than usual in the market," said Starks. "What's happening is it's taking longer to sell them."
According to Starks, the majority of higher end homes in the area are purchased with cash, and these buyers are not overly concerned with STR trends.
Jessica Mittel is the owner of Gästehaus Schmidt, a rental home business with many STR properties in their inventory.
"We have experienced a slow down this summer," Mittel said. "I have articles that it is happening nationwide, so I don't feel like it is unique to Fredericksburg. That being said, before COVID, summertime was a slow season for us."
According to Mittel, the current slowdown is normal for the summer season, and no cause for alarm.
"Our software tells us that we're trending down for the summer and then we're trending on target from last year for the fall," she said.
Are times changing?
While Fredericksburg's housing and STR market might seem insulated, according to data, it is possible that changes are taking place, or perhaps soon will. With the ballooning number of STR properties in Gillespie County over the past two decades, one must wonder when the bubble might burst.
On the outskirts of Fredericksburg, properties such as Firefly and Arch Ray are supplying more than 200 new lots available for purchase as RV spots or STR cabins. As supply increases, demand should decrease. Basic economics would suggest a decline in STR prices and values. However, the decline might not be felt equally by every owner.
"The marginal houses that weren't very great to begin with, those are the guys that aren't doing nearly as much business as they'd hoped for," Starks said. "The bad thing is those guys are going to have a hard time selling to the next guy who isn't going to do STR, just because long-term rental isn't going to make as much sense for the next guy."
Starks predicts that STR supply might continue to move outward into the county if the City of Fredericksburg continues to tighten up permit regulations.
"A lot of people want to be out on the acreage and see the stars," Starks said.
Hotel additions
Another factor is the influx of hotel development in Fredericksburg. After two-decades of stagnant hotel growth, new developments such as the Albert Hotel, currently in construction on Fredericksburg's Main Street, could affect STR popularity with the addition of several hundred full-service rooms added to the local overnight market.
Closson, who has a background in hotel management, believes that a full understanding of a city's rental economy should include analysis of its hotels.
"My question to Austin's perceived decline would be, okay, what is the supply? Because they've continued to add hotel supply," Closson said. "And what are the hotels running in relation to (STRs)?
"I come from a hotel background. Would it be healthier if we had less supply and the demand was 70% occupancy as opposed to more supply and 30% occupancy? It depends on how you want to look at it."
Closson sees the bright side of increased hotel occupancy, with the potential for conference centers to provide more weekday spending in Fredericksburg business.
"I think the healthiest thing for Fredericksburg is the combination of both," said Closson about the balance of hotel occupancy and STR popularity.
If STRs in the area have maxed out their popularity, it is possible that some owners will sell. That could affect the local housing market as supply increase could drive prices down or create a growing availability of much-needed longterm rental homes.
For the time being, many Fredericksburg STRs continue to thrive, and home values seem stable. Yet, with hotel accommodations making a sharp increase in the next year or two, changes are likely despite Fredericksburg's insulated status from national trends.
Time will tell.
"I think the healthiest thing for Fredericksburg is a combination of both (STRs and hotel capacity)." —
Brady Closson, FCVB President, who has a hotel management background