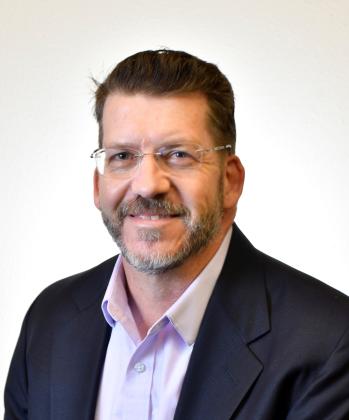 Commentary
December 8, 2022
Gift of community served up weekly
I remember my dad typing out "homework" from the built-in desk in our home. The drawer to the side always held a ream of yellow typing paper and the IBM electric typewriter sang with the rhythm of a lifelong journalist.
He sometimes brought his work home from our newspaper to make sure he had things ready for the staff the following day. He'd type out the news releases, rip the paper from the platen, and staple it to the original for the proofreader.
Everyone in our newsroom does a similar thing with homework today, only now we have the near-silent, muted-key clicking of laptop computers tied to a Google Drive. Our advertising and production staff also take calls and answer emails after normal business hours in an attempt to keep customers moving along.
Things are very different today. Small-town newspapers have never been the work of moguls and billionaires, as have some of the national outlets. But we work hard, do our best to get things right (and correct it when we don't) and we try to maintain the sense of community, even in a rapidly changing one like ours. We have upward of 400 stories and advertisements in each edition, so we do a lot to serve this town and county.
Last week, we published a story of a woman in need of a kidney transplant, and another of a woman who had survived a trauma and channeled that into building a business. These are the stories we tell and share weekly about our neighbors.
If you are reading this, you likely have your subscription already. But these days, as papers large and small try to rebound from the coronavirus pandemic economy, I feel compelled to remind that a newspaper subscription makes a thoughtful Christmas gift. It's a connection to this community that so many people find attractive to visit and a window into its workings for those who have decided to move here.
Maybe you know a shut-in who has dropped their subscription due to the fixed income. I gently remind you that this paper, even with the 2022 price increase, will be just over a buck a week, less than a soda or candy bar.
A newspaper can help teens prep for civics class or learn more about this town's entertainment venues and discover how real, non-Instagram people live and work.
The paper, or its handier and more rapidly delivered electronic edition, can help keep a tie to home for college students. It can be a way for newlyweds to put down roots and become contributors to the town.
And a subscription comes with a lot of added value. In addition to the weekly newspaper, it includes all our magazines produced throughout the year. Magazines are a slightly different animal and we've learned a lot since we began producing them about eight years ago.
We've polished up the GoFredericksburg Visitors Guide and grown our Rock & Vine magazine. Both are award-winners, judged by our industry peers, and we are continuing to learn and improve and use them to reflect the stories and events of this special region.
We work hard to put out the best newspaper and magazines we can for what we consider the best small town in Texas. But we're still a small business that needs support.
We've had to pass along increases from the United States Postal Service, paper prices and overall inflation, but we believe we've kept it reasonable. No other small town in Texas produces 50 to 60 pages each week and includes premium magazines.
Hopefully, you can bring a part of this awesome town to a friend with a subscription coupon in the stocking. Those wanting to subscribe or get a gift subscription can call 830-997-2155, email amanda@fredericksburgstandard.com or sign up online at www.fredericksburgstandard.com.
We thank you and we appreciate our readers and advertisers who allow us to continue to serve this community.
And readers can rest assured that whether it's one of our new reporters or an editor who is generations in, like yours truly, we'll still take our work (and our homework) seriously to continue to represent this town well in print.
ken@fredericksburgstandard.com